Buster Nordic
Your Pan Nordic publisher
One book – one publishment
Five languages covering all of the Pan Nordic
Buster Nordic solid distribution network in all four countries.
We cover bookstores, rental stores, kiosks, supermarkets – you name it.
We publish everything from textbooks, picture books and activity books to sticker books, cardboard books and magazines.
Our Licenses
---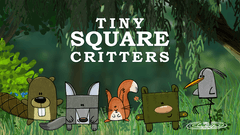 Buster Nordic er stolt over at kunne præsentere "Siris Eventyr". Det er en flot tegneserie om vikingepigen Siri, og serien retter sig mod både piger og drenge i alderen 9 til 12 år.
Der er udarbejdet en lærervejledning til de der ønsker at arbejde med bogen i undervisningen.
Bogen er velegnet som supplement til lære-bøgerne når der undervises om vikingetiden og bogen er både morsom og underholdende.
---
KEJSERENS SKAT er den første bog i serien og udgives samtidig med bind 2: MIMERS GÅDE.

DET ER BLEVET FORÅR og vikingerne skal sejle til Miklagård. Men Siri må ikke komme med. Hendes far, høvdingen, siger, at hun er for lille. Og pige! Men hvis han troede, at det ville stoppe hende, så tog han fejl. Hun gemmer sig ombord. Med i skibet er der også en mystisk stor æske, som skal afleveres til selveste kejseren.
Men skurkene, Ivar og Grym er ude efter æsken, og Siri må anvende alt sit mod og al sin opfindsomhed for at beskytte den. Heldigvis får hun hjælp af Zack, en dreng, som hun træffer i Miklagård. Men hvem er han egentlig?
MIMERS GÅDE er den andre bog i serien og udgives samtidig med bind 1: KEJSERENS SKAT.

SIRI ER TILBAGE. Denne gang kommer den modige vikingepige og hendes ven, Zack på sporet af en forsvundet skat. I vikingebyen Birka får de hjælp af munken Ansgar, der leder efter sine stjålne bøger. Sporene peger mod et mystisk sted, der bliver kaldt Mimers brønd. Men de bliver forfulgt af skurken Ivar og hans klumsede hjælper Grym, der prøver at få fat i skatten.
Endnu engang må Siri bruge al sin opfindsom hed og sin evne til at løse gåder og undslippe listige fælder. Og hvad er det for kostbarheder, der gemmer sig i Mimers brønd?
Mimers gåde er andet album i serien om Siris eventyr – og flere er på vej.
Tiny Square Critters
Set in the forest, Tiny Square Critters tells stories from the target audience's own world, e.g. The first day in kindergarten, Where is my mum?, I can't sleep.
The critters are all square shaped animal children, and each episode starts and ends with a lesson in how to draw the animals, encouraging children to join in the story and make up adventures of their own.
The square design is easy, even for small children to copy.
Produced in Denmark by Tinyfilm
Contact us for more information
publisher@busternordic.com
---
"Fact tells, story sells"
Knud Pilegaard
CEO Buster Nordic
---
Professional team
Pan Nordic coverage
Distribution
We have solid channels of distribution in all four countries. Are are in book stores, toy stores, kiosks, supermarkets – you name it! We publish story books, coloring- and activity books, sticker books, board books and magazines.

Editorial and sales
Our dedicated team makes sure are books are well suited for the Nordic market both in terms of contents and formats. We have sales representatives in all of the countries and visit all on a regular basis.
Testimonials from our professional partners:
---
"I have worked with Knud for over ten years now and am repeatedly impressed by his entrepreneurial spirit, his talent for spotting quality product and his ability to market this product in original ways. Knud has a passion and enthusiasm for what he does that is all embracing and he is in this an inspiration to us all."
Belinda Loni Rasmussen
"Talk about passion, if there is anyone in the business who knows how to bring passion to their work, it is Knud! He relays anecdotes that makes him and his company unforgettable, and commits to the task at hand on more than just a professional level, but also personal. Over the years, I have had the chance to really get to know Knud and not only is his commitment to the industry strong, but he is also a very dedicated and loyal publishing partner. He is not one to take no for an answer, and is good at finding solutions to ensure the success of his projects. And most importantly, I am looking forward to continuing to work with him for many years to come."
Anna Lisa McBride