BUSTER NORDIC
Your pan
Nordic


publisher

One book – One publisher – Five languages

Easy as that!

Wherever you are throughout the Nordic, we got books for you.
OUR LICENSES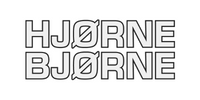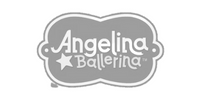 Pan nordic coverage
Buster Nordic has a solid distribution network in all five countries. Denmark, Findland, Iceland, Norway and Sweden.
Publishing in all formats
We publish everything from textbooks, picture books and activity books to sticker books, cardboard books and magazines.
Buy our books in stores
We cover bookstores, rental stores, kiosks, supermarkets – you name it.
GET YOUR BOOK PUBLISHED IN FIVE
SCANDINAVIAN

LANGUAGES
Testimonials from our professional partners:
"I have worked with Knud for over ten years now and am repeatedly impressed by his entrepreneurial spirit, his talent for spotting quality product and his ability to market this product in original ways. Knud has a passion and enthusiasm for what he does that is all embracing and he is in this an inspiration to us all."
Belinda Loni Rasmussen
"Talk about passion, if there is anyone in the business who knows how to bring passion to their work, it is Knud! He relays anecdotes that makes him and his company unforgettable, and commits to the task at hand on more than just a professional level, but also personal. Over the years, I have had the chance to really get to know Knud and not only is his commitment to the industry strong, but he is also a very dedicated and loyal publishing partner. He is not one to take no for an answer, and is good at finding solutions to ensure the success of his projects. And most importantly, I am looking forward to continuing to work with him for many years to come."
Anna Lisa McBride
---
"Fact tells, story sells"
Knud Pilegaard
CEO Buster Nordic
---
Distribution
We have solid channels of distribution in all four countries. Are are in book stores, toy stores, kiosks, supermarkets – you name it! We publish story books, coloring- and activity books, sticker books, board books and magazines.

Editorial and sales
Our dedicated team makes sure are books are well suited for the Nordic market both in terms of contents and formats. We have sales representatives in all of the countries and visit all on a regular basis.